Home Care for Stroke Patients in Oak Brook, IL
Stroke patients and their families deal with challenges that are not meant to be faced alone. Our Home Care, Inc. team offers compassionate care right in the comfort of your home. Our greatest goal is to improve the lives of our clients and make sure every stroke survivor feels supported and loved. Choosing Home Care, Inc. means choosing the best for your family members. Let us guide you every step of the way to better and healthier days.
Together, We Will Rebuild Lives Again.
A stroke is a serious medical condition that happens when the blood supply to a part of the brain gets cut off or when there's bleeding in the brain. This interruption of blood flow can be caused by a blockage, like a clot, or by a ruptured blood vessel. Without blood, brain cells don't get the oxygen and nutrients they need, and they start to die within minutes.
When brain cells die or get damaged, the functions they control, such as speaking, walking, or thinking, can be impaired. The effects of a stroke depend on which part of the brain is affected and for how long. Some stroke survivors may recover fully, while others might have long-term or permanent disabilities. Immediate medical attention is needed to reduce the risk of severe damage or death. Recognizing the signs of a stroke and seeking treatment on time can make a big difference in the outcome.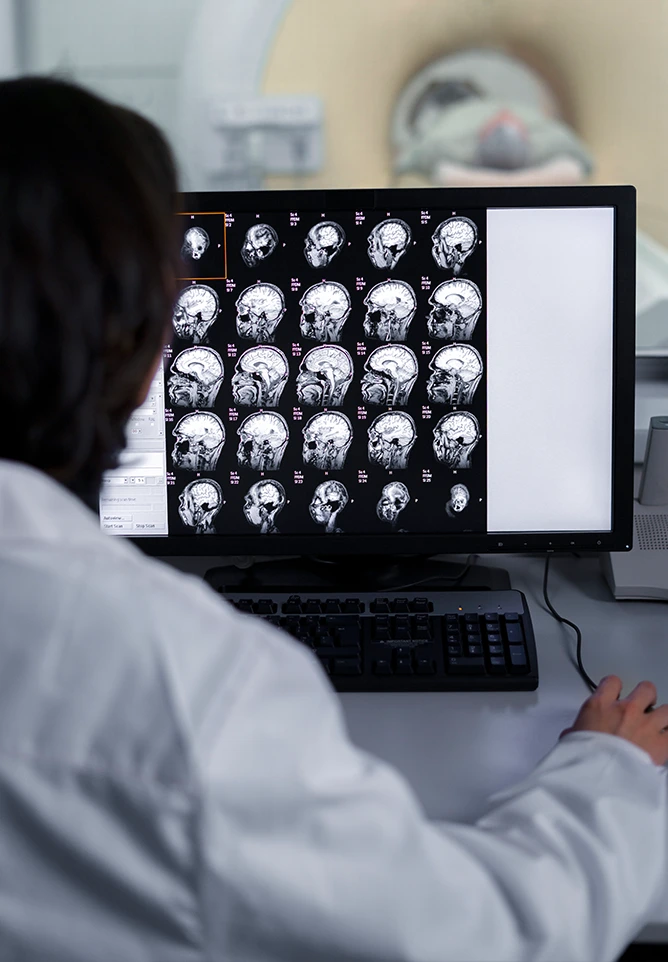 What is Stroke Recovery and Rehabilitation?
Stroke recovery and rehabilitation is a process that begins after a hospital discharge. It requires a great deal of care, devotion, and understanding. Post-stroke recovery is no easy path, and as caregivers, we know that there are many challenges ahead.
During the first few weeks, we focus on supporting the transition of returning home. We will work closely with physical therapy and occupational therapy specialists to help stroke survivors regain their strength. We're here to help them relearn specific tasks. They range from simple daily living activities to more complex things they may struggle with due to cognitive challenges.
There's also an emotional toll a stroke can have. That's why support groups are often recommended, as they provide a space for sharing and understanding. They're a regular part of stroke recovery. As professional caregivers, we aim to be there for your loved ones every moment, ensuring their independence, safety, and well-being. You can trust us to offer a warm, steady hand on their journey to full recovery.
What Are the Benefits of Home Care for Stroke Patients?
Whether recovering from ischemic strokes or hemorrhagic strokes, home care has many benefits for patients on their healing journey. No matter what you need, Home Care, Inc. is here to offer a helping hand.
Your Loved One's Strength Is Our Inspiration
Why Choose Home Care, Inc. As Your Stroke Recovery Care Service Provider?
After your dear family member survived a stroke, they need every bit of care and love they can get. That's why we're here – to offer every patient the proper care and comfort they deserve.
Being a stroke survivor on a journey back to normal health is hard enough. In addition to that, many people may experience depression, anxiety, or stress after a hospital stay. We want to make it easier by creating a special care plan for every individual. If they experience burning sensations, high blood pressure, or any other physical conditions, we will notify family members to ensure medical attention might be needed. No matter what our clients need, we're here to provide. We will support them every single day because everyone deserves a high quality of life, regardless of their conditions.
What Stroke Recovery Home Care Services Do You Provide?
Recovering from a stroke is a journey filled with ups and downs. We're here with a loving touch and dedicated services to walk beside every stroke survivor, making each step a little easier.
It isn't easy to be alone, and we want to ensure that never happens to your dear ones. No matter what our clients need, we're here for them. Whether it's sharing funny stories, watching movies, or taking relaxing walks, we will provide honest, kind companionship.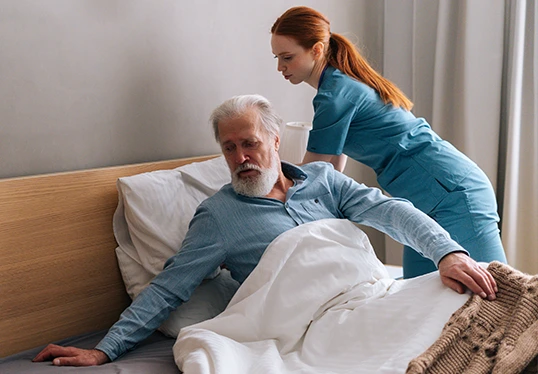 Many families fear for their loved one's well-being after a stroke, and they have every right to do so. Don't worry – we're here to provide care to every individual, considering all their personal needs. You can rest easy knowing your family members are in good hands.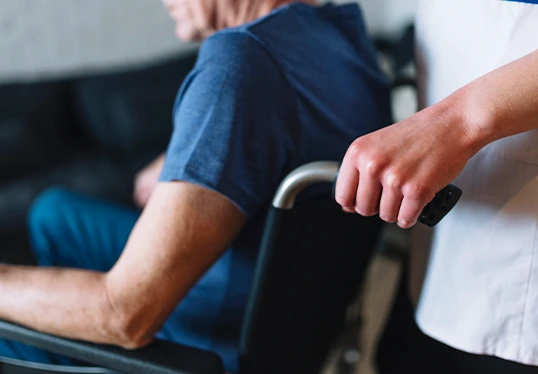 Family caregivers handle a big responsibility and can easily feel overwhelmed. They need to take care of their own health, too. So whether you need our respite services for just a few hours or even weeks, we're ready to help.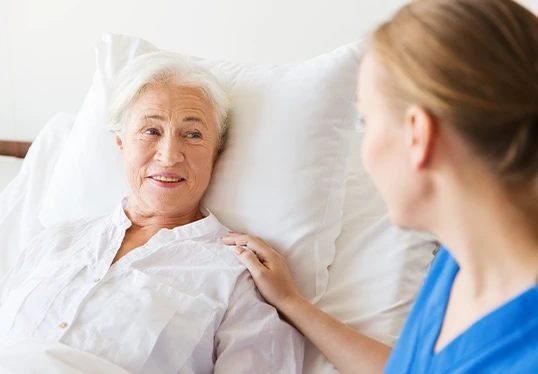 Emotional support can truly do wonders, and we're here to provide it. We will offer a loving heart, genuine care, and comforting words to every client without exceptions.
Stroke Survivors Deserve Only The Best Care. Let Us Help.
What Our Clients' Families Have to Say
Home Care, Inc. is who I call first. They take care of each and every client as their own family member. They always put their clients first and never disappoint. Homecare, Inc. is every family fairy godmother!
Review by Rachel
I hired this company for my mom's care, and I am so grateful for the help I have had in my home. The whole Home Care Inc. team is the best. I will hire them if there is a need again. Thank you for all you guys did.
Review by Vicky
Your loved ones are in good hands with Home Care, Inc.! They are very professional, and you have peace of mind knowing that everything is being taken care of in your absence. I highly recommend their services. I have had other companies where this was not the case, and I am so glad I found them.
Review by Thomas
I must say that I absolutely love the Homecare, Inc. team! I never have schedule or payment problems, and I can get questions or concerns taken care of around the clock. I highly recommend Home Care, Inc. to all caregivers.
Review by Marcus
I had Home Care, Inc. care for my father and my husband; I couldn't be happier and would very much recommend them. The office staff was so helpful, and they made the whole process very easy!
Review by Viba
They were tremendous with my dear auntie, who had Alzheimer's. Besa was very responsive and accommodating. I would recommend for any home care or elderly assistance.
Review by William
Frequent Questions About Elderly Personal Care