Special Needs Child Care Services in Oak Brook, IL
Every child is unique in their own way, and for those with special needs, we are here to give that extra dose of love and care. Our mission is simple: to meet all their requirements with warmth and compassion. We aim to create a safe space for every child, regardless of their health conditions. We are your devoted caregivers, dedicated to the well-being of every special needs child placed in our care.
Prioritize Your Child's Growth With Us.
What is Care for Children With Special Needs?
Care for children with special needs is a loving approach designed to support kids with disabilities or developmental challenges. Childcare providers specializing in this area follow the child's development and abilities. They know how to adapt their assistance to every unique situation.
This specialized care helps children with cognitive impairment. They require extra attention in their daily lives. Our quality care for children with special needs goes beyond routine child care. Usually, we need to gather specific information from parents or chosen doctors to proceed. We aim to create a warm environment where every child can live their best life, ensuring a journey that nurtures their individuality and growth.
What Are the Benefits of Special Needs Care for Children?
The biggest advantage of special needs home care is having a staff with specialized knowledge and training to work with the kids. This enables them to enjoy, grow, and learn at their own tempo.
Unique Needs? We Provide Unique Care.
Let Us Show You How.
Why Choose Home Care, Inc. As Your Special Needs Care Service Provider?
Home Care, Inc. is here to offer compassion, friendship, and understanding to every parent and every kid who needs our help. Living with a disability is never easy, and we are there for you – no matter what.
Every childcare provider at Home Care, Inc. specializes in taking care of kids like yours, ensuring they receive all the needed attention. Your child isn't just another case to us – they are a friend, and we want to build an environment where they can learn and thrive alongside other children. We have experience working with kids of all ages, so you can trust that your child is in safe hands – always.
What Special Needs Home Care Services Do You Provide?
We provide various personal care services to ensure our clients feel comfortable and safe. We are here to offer support with daily tasks, from helping with individual needs to assisting with mobility.
We assist with mobility for successful daily activities. Whether it is a school appointment or exploring their surroundings, we want to help your child move comfortably and with confidence.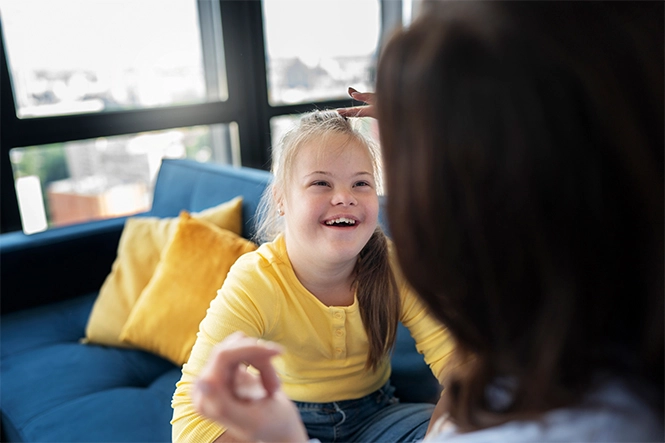 We wish only the best for all children with identified special needs. We will talk with your child and help with daily tasks, fostering their independence. From personal hygiene to daily activities, we're here to provide comprehensive care.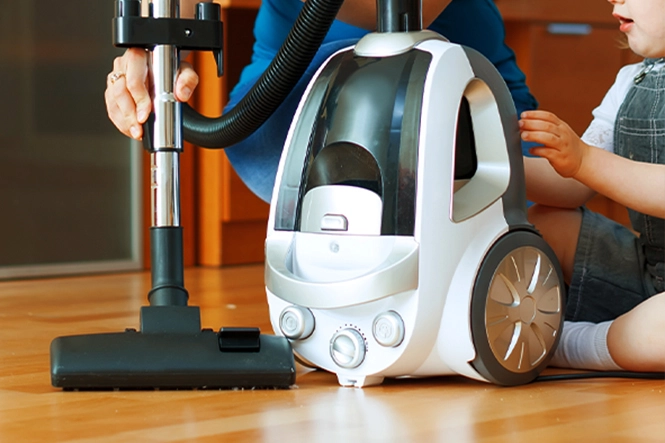 We assist with various household chores – it is all part of our program. From tidying up spaces to handling daily tasks, we will take care of your home. It will stay a safe space for your kid every day.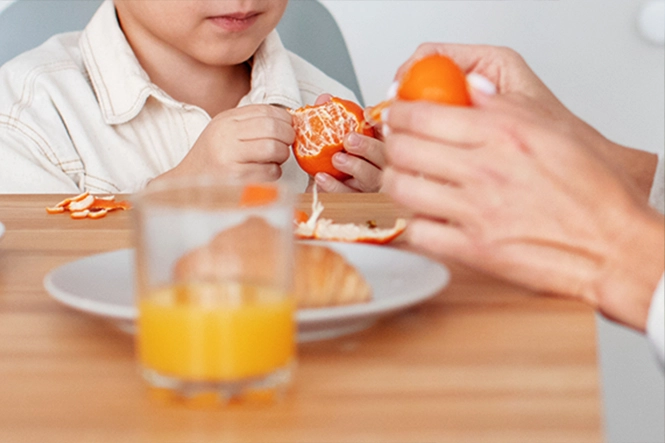 Meal Preparation and Feeding
Our caregivers will take care of meal preparation and feeding, focusing on your child's needs. We consider factors such as age and preferences to make every dining experience positive and enjoyable.
Our respite care services offer a valuable break for your family caregiver. Eligible for kids of all ages, our program sets an example of thorough care. Positive outcomes are sure for every person involved.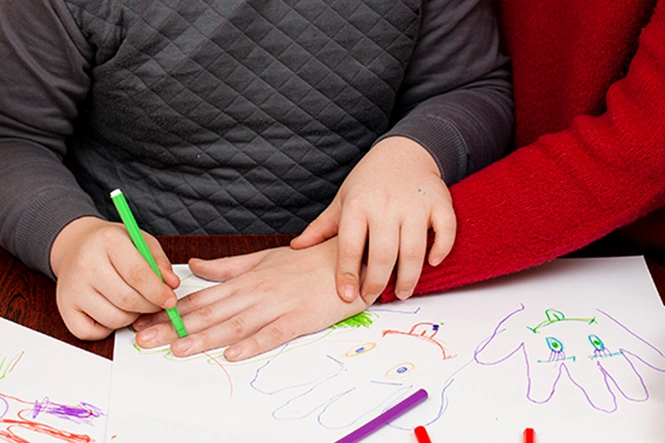 Beyond caregiving, we offer companionship to enhance the social and emotional well-being of your child. We want to foster independence, especially for children facing autism or cerebral palsy.
Every Child Deserves Love, Warmth, and a Caring Friend.
What Our Clients' Families Have to Say
Home Care, Inc. is who I call first. They take care of each and every client as their own family member. They always put their clients first and never disappoint. Homecare, Inc. is every family fairy godmother!
Review by Rachel
I hired this company for my mom's care, and I am so grateful for the help I have had in my home. The whole Home Care Inc. team is the best. I will hire them if there is a need again. Thank you for all you guys did.
Review by Vicky
Your loved ones are in good hands with Home Care, Inc.! They are very professional, and you have peace of mind knowing that everything is being taken care of in your absence. I highly recommend their services. I have had other companies where this was not the case, and I am so glad I found them.
Review by Thomas
I must say that I absolutely love the Homecare, Inc. team! I never have schedule or payment problems, and I can get questions or concerns taken care of around the clock. I highly recommend Home Care, Inc. to all caregivers.
Review by Marcus
I had Home Care, Inc. care for my father and my husband; I couldn't be happier and would very much recommend them. The office staff was so helpful, and they made the whole process very easy!
Review by Viba
They were tremendous with my dear auntie, who had Alzheimer's. Besa was very responsive and accommodating. I would recommend for any home care or elderly assistance.
Review by William
Frequent Questions About Disabled Children's Care