In-Home Care Provider For Seniors
We are Home Care, Inc. and we provide dedicated home care to our clients. Our devoted team ensures that each day is filled with warmth and safety for your loved ones. Providing in-home care services is more than just a job for us – it is our calling. We do our job with love and compassion, making daily living comfortable and joyous – just as every person deserves
Choose Empathy, Love, and Peace of Mind. Choose Home Care, Inc.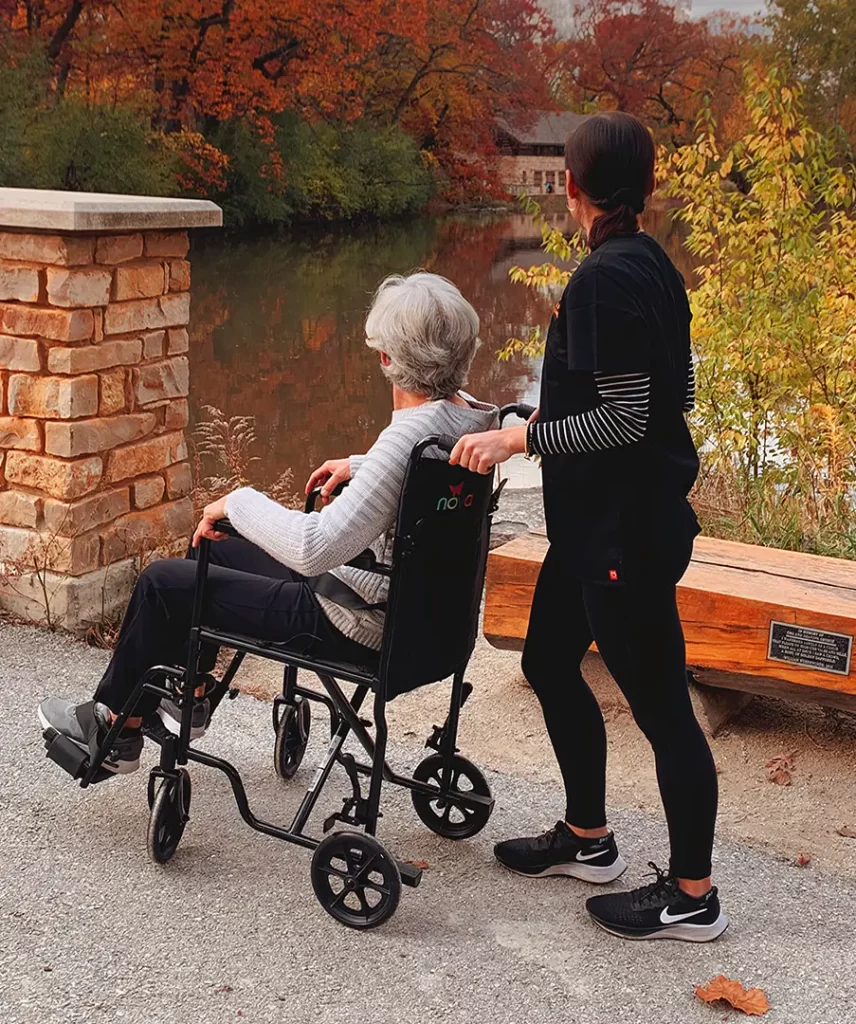 Home care is a comprehensive range of support services provided by professional caregivers. These services enable people to enjoy the comfort of their own homes while having all the necessary attention and support.
The essence of home care is creating a personalized care plan to assist with daily tasks. These tasks include meal preparation and light housekeeping, playing games, walking, visiting family and friends, and so much more. Home care provides a nurturing, loving atmosphere where people can thrive, regardless of their health requirements.
We focus on improving living conditions, allowing older adults to remain safe and independent. Our senior care is tailored to the unique needs of each individual. We're here to create a heartwarming environment that respects the dignity of every senior. Everyone is worthy of our love, and it is our responsibility to make your dear ones feel cherished. We take great pride in providing a better quality of life for all our esteemed clients, day by day.
What Are the Benefits of Hiring a Home Care Agency?
Home care agencies provide gentle, personalized care, daily assistance, and complete attention. That is exactly what our mission is. Caring for the elderly is an act of love and devotion, with our primary goal to keep their independence. We can adjust our home health care services to every person, considering all their needs.
Let Us Make Your Home a Safe Haven.
Why Choose Home Care, Inc. as Your Service Provider?
Nothing compares to the comfort of your own home. We are your trusted home care providers who pour their hearts into this job, offering the best home care in the Chicago area. We are here for you today and always.
Having a professional caregiver by your side can make all the difference, especially in the lives of those who need us the most. Moreover, home care is a great alternative to a nursing home, enabling seniors to live comfortably in their own places. That is the purpose of our profession – we love what we do, and it shines through!
Our staff is trained to provide care for all of your loved ones needs. We will make each day easier and brighter, which is what every family member wants for their elders. By choosing us, you are opting for high-quality medical and non-medical care, respect, and understanding. For families, our presence means peace of mind, knowing their loved ones are in gentle, capable hands. For seniors, it is about living each day surrounded by love and comfort.
What Home Care Services Do You Provide?
Everyone's needs are different; we know that. That is why we have made sure our services are all-inclusive – we don't want to miss anything. Trust us to be there for every person, no matter what their requirements might be.
Companion care is at the heart of our job. We believe that genuine connection can make all the difference in someone's day. As human beings, we all need someone by our side – a comforting presence, someone who cares and listens. We are here to share stories, laugh, and form long-lasting bonds. With our companion care services, seniors will never feel alone – that is our promise.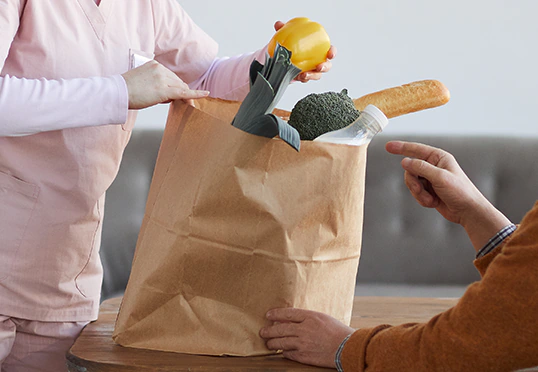 Bathing, grooming, or dressing can become challenging as people age, and that is completely normal. We ensure that your dear ones maintain their dignity while receiving the assistance they need. We want them to feel respected and appreciated. Therefore, we perform our personal care services professionally, enabling seniors to function without any problems.
Alzheimer's and Dementia Care
If your loved one needs Alzheimer's care due to their battle with this disease, it can be an emotionally hard time for the whole family. The same can be said for dementia. Don't worry – we are here to provide the specialized home care assistance they require. Our trained caregivers know how to support Alzheimer's and dementia patients safely. We aim to provide the best home care in Chicago, IL, for every one of our clients, respecting all their needs.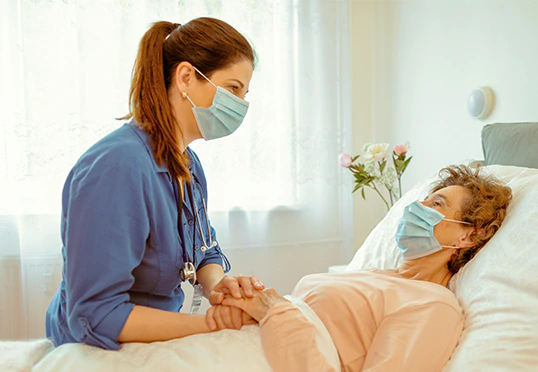 Is an elderly member of your family recovering after surgery? This can be a demanding time for everyone involved, but we know how to help. We want to ease this transition, providing only the best medical care, comfort, and kindness. Our caregivers will assist with daily post-surgery care activities, so there will be no added stress. Having professional assistance at home can make everything easier, and it can also help speed up the rehabilitation process.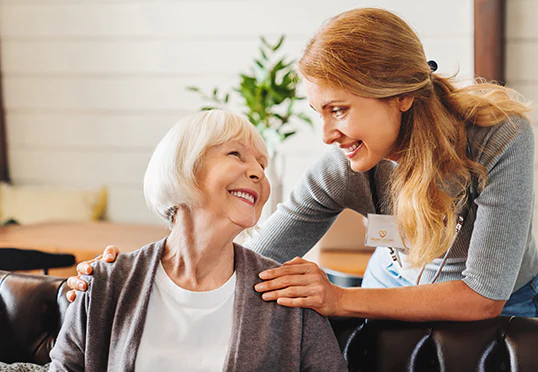 Every caregiver, no matter how skilled and devoted, needs to rest. Self-care is much needed, and we believe that by caring for our own well-being, we will be able to care for others even better. That is why we provide reliable and trustworthy respite care for your older family members. We will make sure they receive the same attention in the absence of your caregiver. This way, you can rest and relax or go on vacation without any worries.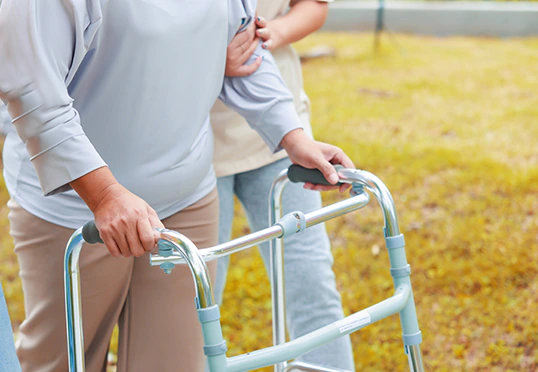 A stroke can change a person's life in an instant. The road back to normalcy requires patience, support, and expert care. We know just how hard it can be, and we do our best to offer patient-centered, supportive stroke recovery services. Everything is possible when you care enough, and that's what we're here to do. Kindness and love go a long way, and we have plenty of both to offer. We promise that you're not alone on this journey.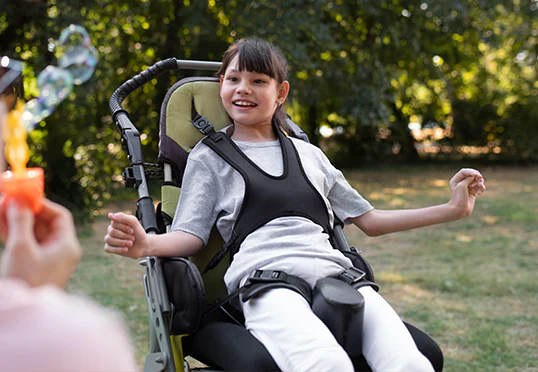 Every child deserves love, understanding, and support. We offer specialized child care to suit every kid's unique needs. Our team is here to provide assistance and friendship and to create a loving, fun environment for everyone. We know how tough daily life can become when your kids live with a disability, but trust us – we will do everything we can to ensure they never feel left out.
Discover How We Uplift Spirits and Elevate Lives.
What Our Clients' Families Have to Say
Home Care, Inc. is who I call first. They take care of each and every client as their own family member. They always put their clients first and never disappoint. Homecare, Inc. is every family fairy godmother!
Review by Rachel
I hired this company for my mom's care, and I am so grateful for the help I have had in my home. The whole Home Care Inc. team is the best. I will hire them if there is a need again. Thank you for all you guys did.
Review by Vicky
Your loved ones are in good hands with Home Care, Inc.! They are very professional, and you have peace of mind knowing that everything is being taken care of in your absence. I highly recommend their services. I have had other companies where this was not the case, and I am so glad I found them.
Review by Thomas
I must say that I absolutely love the Homecare, Inc. team! I never have schedule or payment problems, and I can get questions or concerns taken care of around the clock. I highly recommend Home Care, Inc. to all caregivers.
Review by Marcus
I had Home Care, Inc. care for my father and my husband; I couldn't be happier and would very much recommend them. The office staff was so helpful, and they made the whole process very easy!
Review by Viba
They were tremendous with my dear auntie, who had Alzheimer's. Besa was very responsive and accommodating. I would recommend for any home care or elderly assistance.
Review by William
Frequent Questions About Home Care