Alzheimer's and Dementia Home Care Services in Oak Brook, IL
We are here to make every home a safe haven. With years of experience caring for individuals battling dementia and Alzheimer's, we know how to create a loving, safe space where they can live without any risks. We offer all the needed services to make every day a little brighter and every heart a little lighter. No matter what you need, just let us know – Home Care, Inc. is here to bring companionship and warmth to your doorstep.
Cherish Each Memory With Our Support.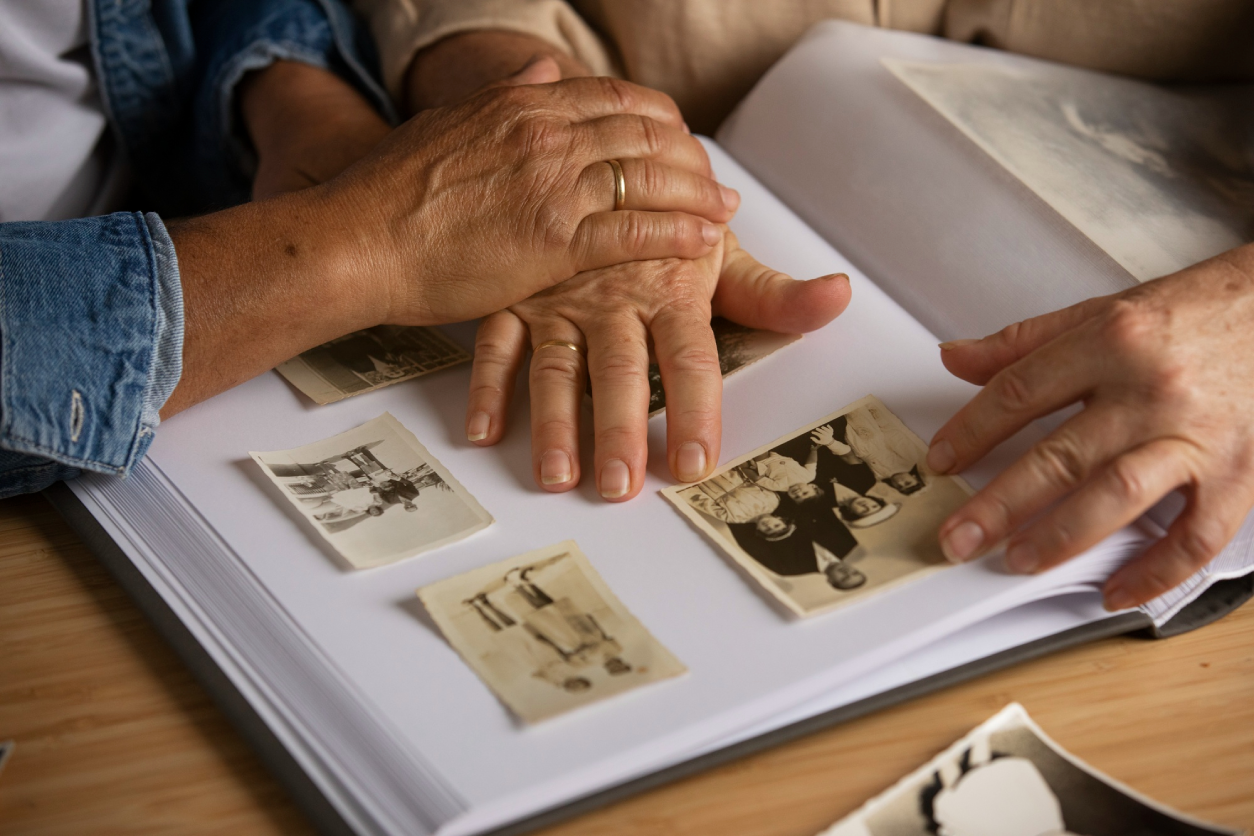 Dementia is a broad term for symptoms related to a decline in cognitive function. It affects a person's ability to think, remember, and perform everyday activities. It is not a specific disease but a collection of conditions leading to cognitive impairment.
Alzheimer's disease, vascular dementia, and Lewy body dementia are some common types of dementia. The symptoms can vary but often include memory loss, difficulty with language and communication, and impaired judgment. Problem-solving also becomes harder with time. As it progresses, people may experience mood, behavior, and personality changes. Early diagnosis is crucial in managing the symptoms and improving the quality of life of affected individuals.
What Are the Different Stages of Dementia?
Each stage of dementia shows distinct changes in cognitive abilities. Understanding them is necessary to provide adequate support and care to people who battle this syndrome.
Alzheimer's is a progressive disease that affects the brain, causing memory loss and cognitive decline. It is a condition where brain cells gradually die, leading to thinking, reasoning, and behavior challenges.
Over time, individuals with Alzheimer's may struggle to remember familiar faces, places, or tasks. Support groups can be a valuable resource for families and patients, offering emotional support and practical advice. Under a doctor's order, health services provide essential medical care, ensuring the patient receives appropriate treatment. Regular consultations are necessary so that healthcare professionals can suggest needed services. This is done to improve the affected individual's care and comfort. The journey with Alzheimer's is tough, but with the right support, patients can lead a more fulfilling and dignified life.
What Are the Benefits of Home Care for Seniors With Dementia or Alzheimer's?
Home care is more than just help – it is a sincere promise to make life better for people affected by memory loss. We want to ease their struggles, offering assistance and kind support every single day.
You're Not Alone.
Let Us Walk This Journey Together.
Why Choose Home Care, Inc. As Your Alzheimer's and Dementia Care Service Provider?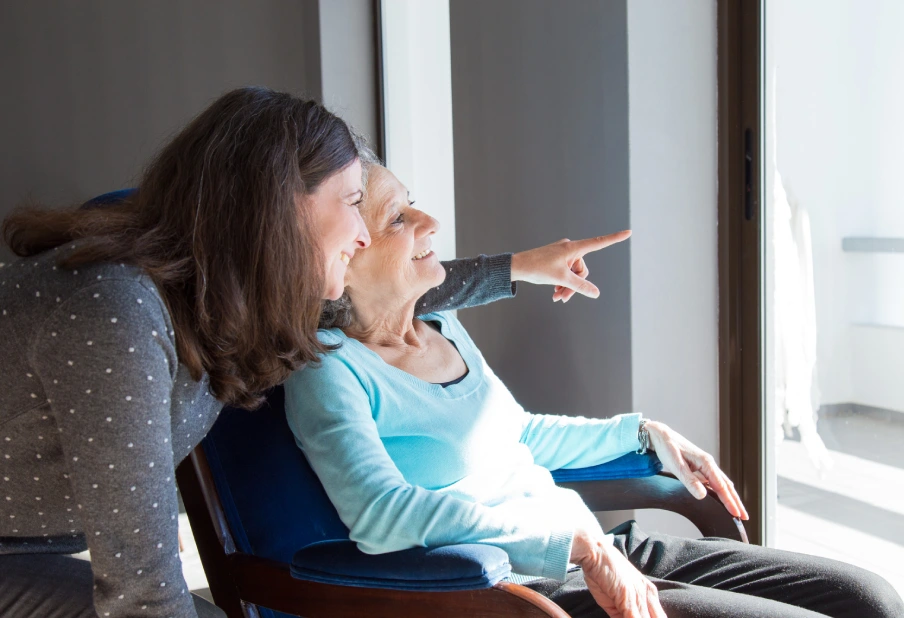 Every caregiver at Home Care, Inc. understands how hard it is to deal with Alzheimer's and dementia. People who suffer from these conditions need all the compassion they can get, and we are here to bring that much-needed love and understanding to your home. When you leave the Alzheimer's care to us, know that every person will receive the attention they deserve.
We will adjust our home health care services to support your loved ones in the early stages of memory loss. We always prioritize the mental health and well-being of our clients. Moreover, we also offer respite services if your primary caregiver needs some time to rest. We are here for you every step of the way, and we will make sure your loved ones are never left alone.
What Alzheimer's and Dementia Care Services Do You Provide?
Our services aim to improve the daily lives of affected seniors, providing them with the comfort and support they need. We understand their daily struggles and want to be there for them at all times.
Preserving personal hygiene can be challenging when your loved one is battling dementia or Alzheimer's. Our team gently assists with daily routines, ensuring seniors maintain their dignity at all times. We are here to help them keep their independence as long as possible.
Alzheimer's can be isolating; we know that. But do not worry – we are here to offer genuine friendship. We are your kind, trusted caregivers, always ready to provide a shoulder to lean on. Together, we will make every house feel like a warm, loving home.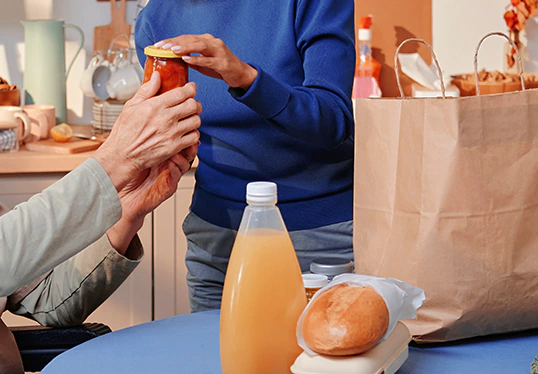 Meal Preparation and Nutrition
Proper nutrition matters, especially for people who struggle with Alzheimer's. We prepare healthy, delicious meals, ensuring your loved ones always have warm, homemade food. We care about our clients' diets just as much as you do.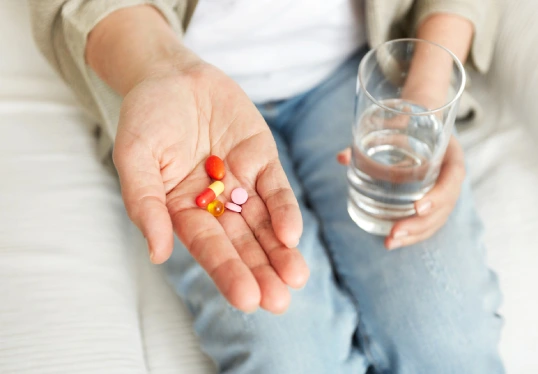 Forgetting medicine is not an option. We provide timely reminders so every dose is taken as prescribed. We will work closely with healthcare providers, ensuring the proper medication schedule is followed.
We know that daily tasks can become overwhelming. We assist with chores like dusting, washing dishes, and laundry. A tidy and serene environment makes all the difference, so you can rest and relax knowing your loved one lives in a clean, organized space.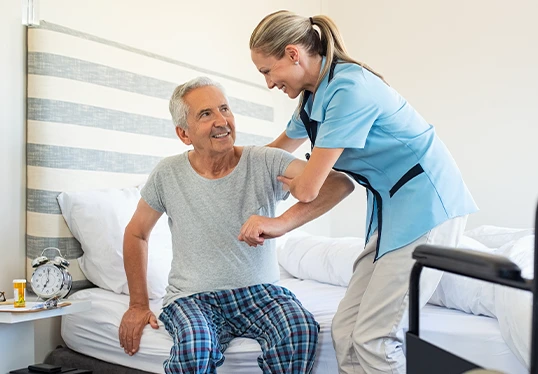 Safety is of utmost importance to us. We will never leave your aging family member out of sight – that is our promise. When you trust their well-being to us, we want you to have peace of mind without any exceptions.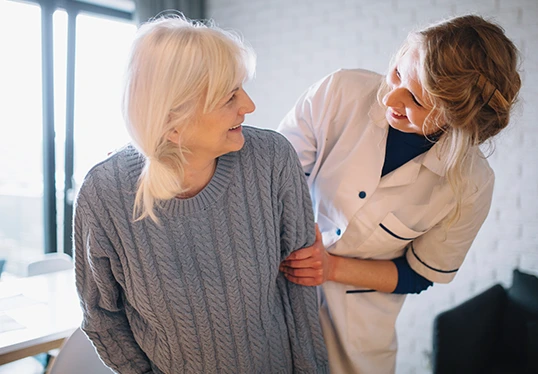 Our hospice services offer an alternative to a hospice facility. With the help of social work professionals, we will be there to provide emotional support to the patient and their family. We want to make every moment meaningful and comforting.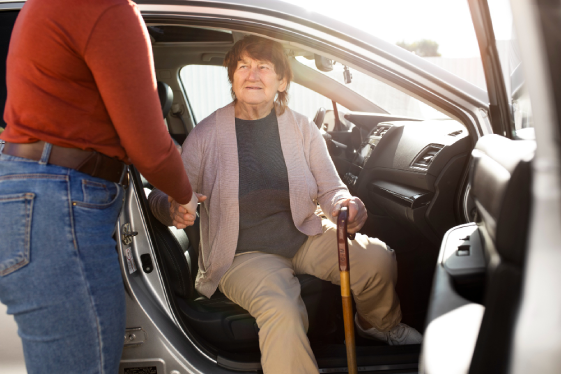 We will accompany your family member to doctor's visits, walks, shopping, etc. No need to worry about driving or parking hassles – we got it covered. Whether it is a regular check-up or just a day out, we are by their side.
Compassionate Care and Maintained Dignity
That's Our Promise.
What Our Clients' Families Have to Say
Home Care, Inc. is who I call first. They take care of each and every client as their own family member. They always put their clients first and never disappoint. Homecare, Inc. is every family fairy godmother!
Review by Rachel
I hired this company for my mom's care, and I am so grateful for the help I have had in my home. The whole Home Care Inc. team is the best. I will hire them if there is a need again. Thank you for all you guys did.
Review by Vicky
Your loved ones are in good hands with Home Care, Inc.! They are very professional, and you have peace of mind knowing that everything is being taken care of in your absence. I highly recommend their services. I have had other companies where this was not the case, and I am so glad I found them.
Review by Thomas
I must say that I absolutely love the Homecare, Inc. team! I never have schedule or payment problems, and I can get questions or concerns taken care of around the clock. I highly recommend Home Care, Inc. to all caregivers.
Review by Marcus
I had Home Care, Inc. care for my father and my husband; I couldn't be happier and would very much recommend them. The office staff was so helpful, and they made the whole process very easy!
Review by Viba
They were tremendous with my dear auntie, who had Alzheimer's. Besa was very responsive and accommodating. I would recommend for any home care or elderly assistance.
Review by William
Frequent Questions About Alzheimer's and Dementia Care