Companion Care for Seniors in Oak Brook, IL
Welcome to Home Care, Inc. where we do our best every day to make the lives of older adults better, brighter, and happier. Based in the beautiful Oak Brook, IL, we are here to offer support, companionship, and love to those who need it the most. As a great alternative to a nursing home, senior care at home can be a true blessing both for our clients and their families. To us, compassionate care and devotion are the promises we intend to keep – always.
Experience Companionship Care at Its Finest With Us.
Companion care focuses on providing emotional support, companionship, and socialization to individuals, primarily seniors. As they age, older people may become isolated or require assistance with daily activities. That is where companion care takes place.
We truly believe in assisting clients like they are our own family members. Every caregiver at Home Care, Inc. gives their whole heart to make your dear ones feel safe, happy, and loved. We tailor our care plans to every individual and do our best to understand their needs and ensure their well-being. Providing companionship is our primary goal for senior citizens, especially those with health problems. We promise – they will never be alone when we care for them.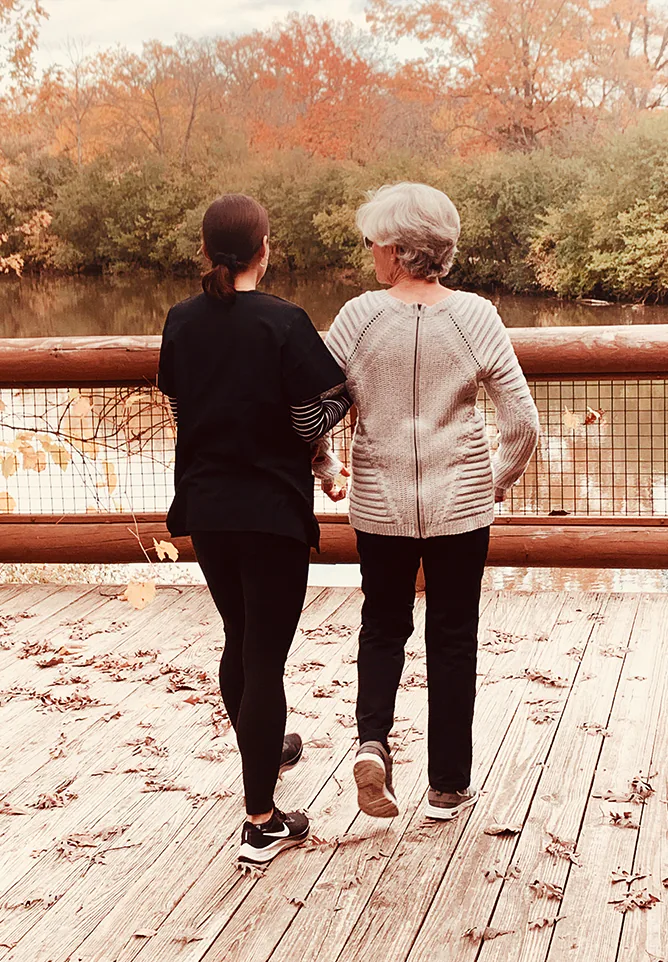 What Are the Benefits of Companion Care for Seniors?
Companion care for seniors offers a warm friendship that helps with loneliness. It provides peace of mind to families and enriches the daily lives of older adults, making each day brighter, safer, and more positive.
We Love, We Care, We Cherish –
Because Every Moment Matters.
What Are the Benefits of Companion Care for Seniors?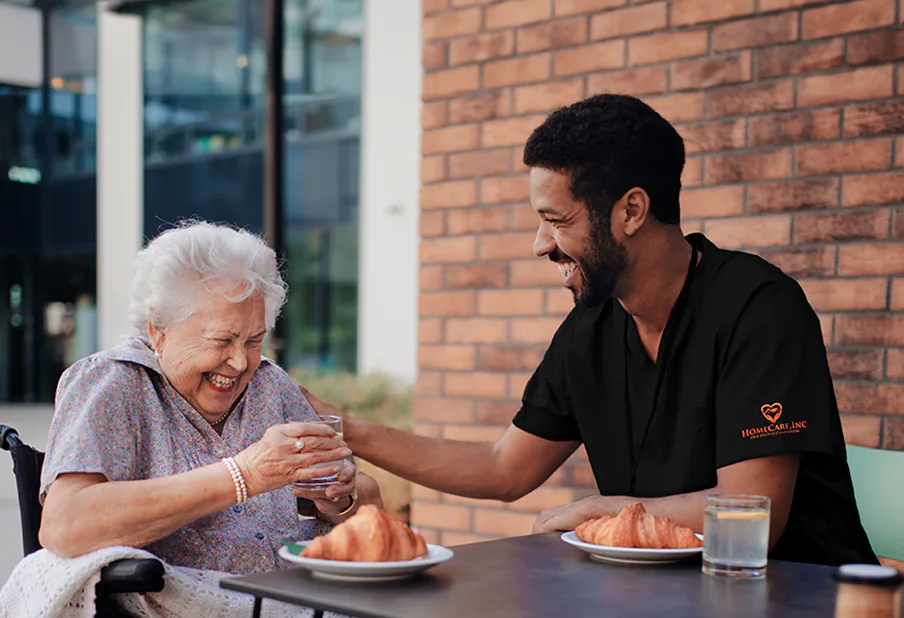 We always work closely with family members to make sure we are doing everything we can for their aging loved ones. Don't worry – every little detail will be taken care of. We are here to do the grocery shopping, meal preparation, laundry, light housekeeping, and all the needed appointments.
With us, your dear ones are in the best possible hands. Our caregivers are devoted to full-time care, providing comfort, friendship, and genuine human contact. We know how hard it can be for older adults to face Alzheimer's disease, dementia, social isolation, and other challenges that naturally come with old age. We want to be there for them, no matter what.
Our Home Care, Inc. team consists of compassionate individuals who will take their time to sit, listen, and do their jobs right. We know that small conversations and shared laughs with a cup of warm tea or coffee can make all the difference. With us, the elderly will keep their freedom while enjoying the comfort of their own homes – that is our promise.
What Companion Care Services Do You Provide?
We provide warm, honest companionship, ensuring a friendly environment where seniors feel heard and valued. Here is the list of the services we offer, always with your loved one's well-being in mind.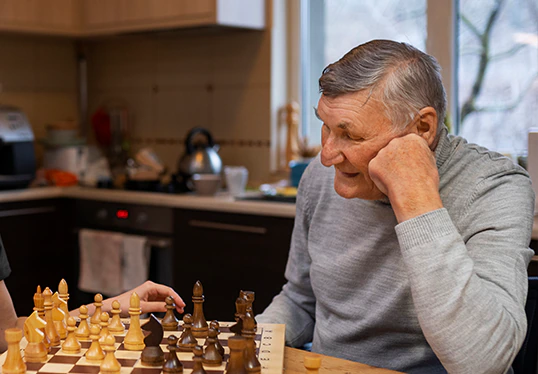 Who does not love board games, puzzles, chess, or some crosswords? We sure do, and we are more than happy to engage with our clients and have a great time playing. Whether they prefer sudoku, various memory games, or some fun online games like Mahjong or Catan, we are looking forward to a wonderful time together!
A warm smile or a helping hand can go a long way. That is the beauty of companionship – the beauty of our job, and we are proud to be able to do it. We are your local, friendly caregivers, always ready to take care of your dear ones and make their lives more fulfilling.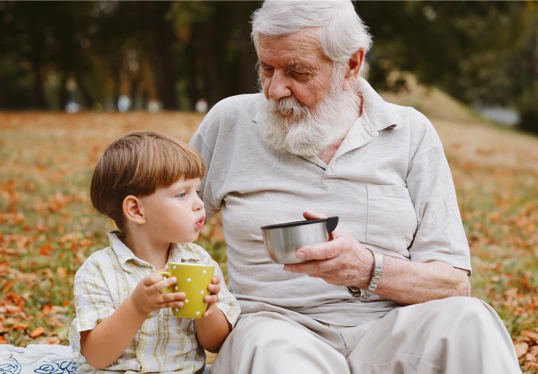 Visiting family and friends is especially important for seniors. Seeing well-known faces helps to diminish the feelings of loneliness and isolation. Sharing time with people who matter is incredibly rewarding, and we will be there to hold their hand throughout every journey.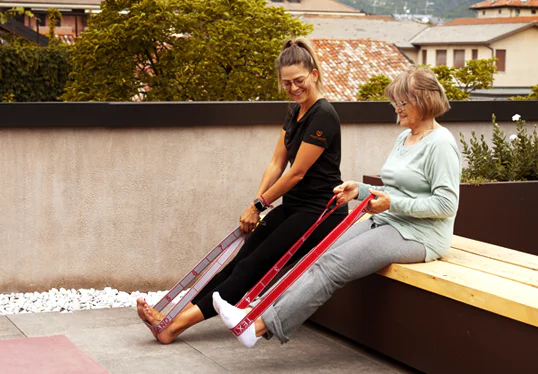 The power of socialization knows no bounds. We can organize social activities according to individual preferences. Whether your loved one adores nice, relaxing walks or has some interesting hobbies, we are here to make every moment special.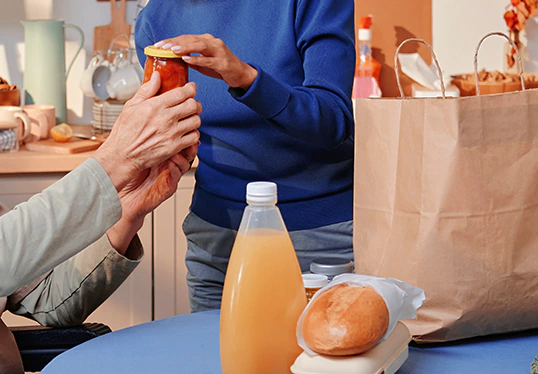 Managing all the heavy bags alone is no easy task – we know that. But shopping doesn't have to be a difficult activity. We can make it enjoyable by providing a strong, helping hand. Don't worry – we guarantee stress-free shopping!
Walking is an essential activity, especially for older people. It helps with weight regulation, lowers the risk of heart disease and diabetes, and strengthens bones. We are here to watch their every step and make sure they have a wonderful experience – every time.
Let Us Bring the Gift of Companionship to Your Home.
What Our Clients' Families Have to Say
Home Care, Inc. is who I call first. They take care of each and every client as their own family member. They always put their clients first and never disappoint. Homecare, Inc. is every family fairy godmother!
Review by Rachel
I hired this company for my mom's care, and I am so grateful for the help I have had in my home. The whole Home Care Inc. team is the best. I will hire them if there is a need again. Thank you for all you guys did.
Review by Vicky
Your loved ones are in good hands with Home Care, Inc.! They are very professional, and you have peace of mind knowing that everything is being taken care of in your absence. I highly recommend their services. I have had other companies where this was not the case, and I am so glad I found them.
Review by Thomas
I must say that I absolutely love the Homecare, Inc. team! I never have schedule or payment problems, and I can get questions or concerns taken care of around the clock. I highly recommend Home Care, Inc. to all caregivers.
Review by Marcus
I had Home Care, Inc. care for my father and my husband; I couldn't be happier and would very much recommend them. The office staff was so helpful, and they made the whole process very easy!
Review by Viba
They were tremendous with my dear auntie, who had Alzheimer's. Besa was very responsive and accommodating. I would recommend for any home care or elderly assistance.
Review by William
Frequent Questions About Elderly Companion Care